Final Checks Make Up & Hair Academy
Final Checks Make Up Academy was founded by Make-up Artist Danielle Everitt. Danielle has over 14 years of experience within the makeup industry for TV, film and fashion. Clients/Productions include: David Beckham, Katherine Jenkins, Anthony Joshua, KSI, Celebrity Big Brother, The Graham Norton Show, London Fashion Week.
The Final Checks Academy alumni are made up of talented hair and make-up artists with impressive portfolios who are still working in the industry.
Our students work has been seen globally all over the world including: London Fashion Week, Little Mix music videos, Strictly Come Dancing, Part of Lisa Eldridge Team, Celebrity Red Carpets and many feature and short films.
We have been featured on the BBC News inspiring the next generation of Makeup and hair artist, with our partner Film and Dagenham Studios.
ABOUT US
VIEW COURSES
Final Checks Make Up & Hair Academy is endorsed by the Bafta's and Screenskills Select.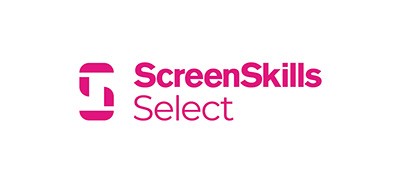 Hair & Makeup Courses Essex
Become one of our students and open yourself up to a career in hair and make-up. Discover the hair and make-up courses for both young adults and adults.
VIEW COURSES
Book One Of Our Events
You can book events held by Final Checks Make Up & Hair Academy directly on our website. From 2 day make up boot camps to prosthetics special FX workshops.
BOOK EVENTS
Our Student Portfolio
Take a look at some of the amazing work that our students have done at the Final Checks Makeup & Hair Academy. The full portfolio can be found below.
VIEW PORTFOLIO
Are you looking for a career in makeup and hair? At Final Checks Makeup & Hair Academy, we love seeing our students thrive. We believe there is no industry as exciting as the hair and makeup industry. There are many career paths to take. From bridal makeup and hair to creating looks for the TV and film industry – we can give you all the skills needed to succeed. Perhaps you are a young person looking to learn skills, or maybe you are simply looking for a career change. Whatever your current situation, if you have an interest in a career in hair or makeup, then we would love to hear from you. Contact us today.